Note: The Bob Fields Aerocesseries company used to sell a powered inflatable door seals product. The company is taking money and not shipping product. They will ask for wired money, then never answer their phone or get back to you. Steer clear!
Update as of January, 2020: Tom Langeland and TALCO products have acquired the Bob Fields company. Although Tom is not legally responsible for the past actions of the prior owner, he is working to straighten out situations that occurred and restore good will. I will update this post once I learn more.
Cessna no longer supplies door seal assemblies for the P210N. Here's some info that may help other searchers. [This was true as of the original date of this post, I am unsure of Cessna has resumed stocking these.]
The original emergency door seal assembly is part number 2117100-26 composed of a 48-inch rubber seal Part Number R581575 and a 3-inch splice Part Number R860076. The seal is available from Cessna parts distributors as bulk material by the foot, under that part number R581575.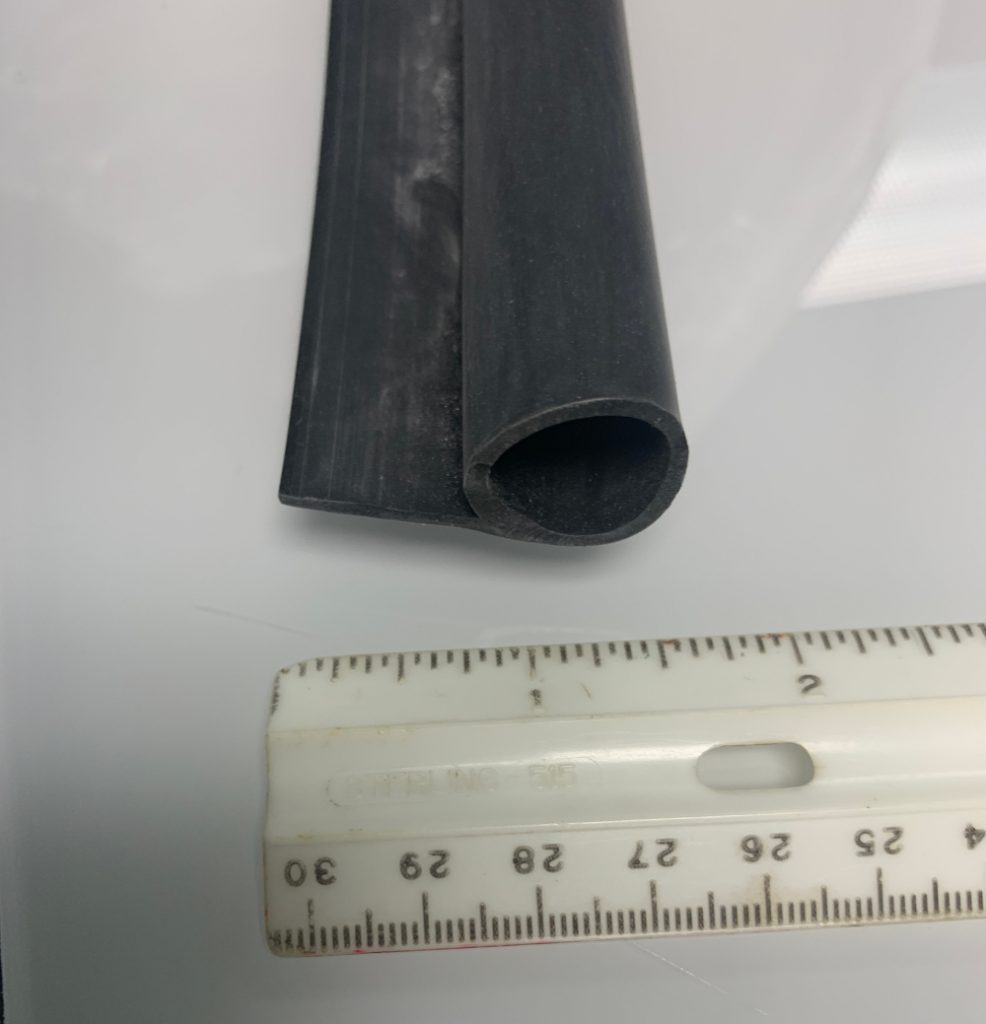 The bulk material is used to create a seal that has holes (a series of small perforations) on the cabin-facing side to allow cabin pressure to pressurize the seal in flight. The bulk material does not come pre-perforated and Cessna instruction is "Cut to 98.00 inch length, (3) cutouts and drill (12) 0.125 holes (S23701). Use your old seal as a pattern."
The 3-inch splice is not available from Cessna (as of this posting). Per Cessna support, the splice is a 3-inch piece of neoprene tube that is .62 OD, wall thickness of .090. The specification for it is ASTM D-1056. It should be glued into the seal to splice it, using RTV sealant.
We were able to source a 50-foot roll of neoprene tube from Ace Hose that appears to fit the bill. Their full description and part number: Black Commercial Grade Neoprene Tubing-3/32″ Wall 7/16″IDx50′ (9507-01107).
We only need 3 inches. Send me an email at my first name @aardsma.com if you want a free piece.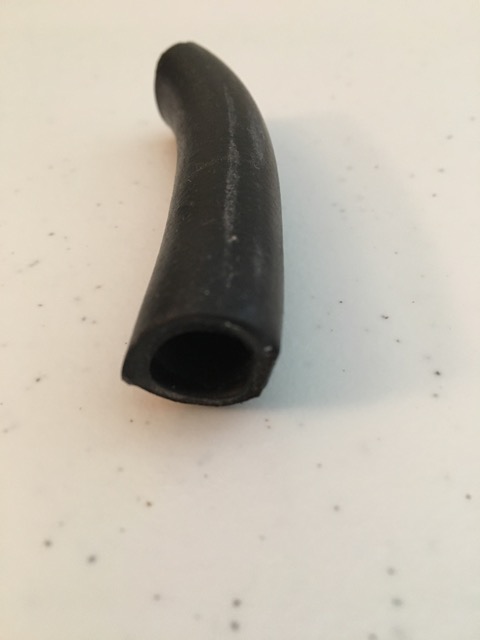 No warranties or guarantees implied on the above info or the material we sourced.